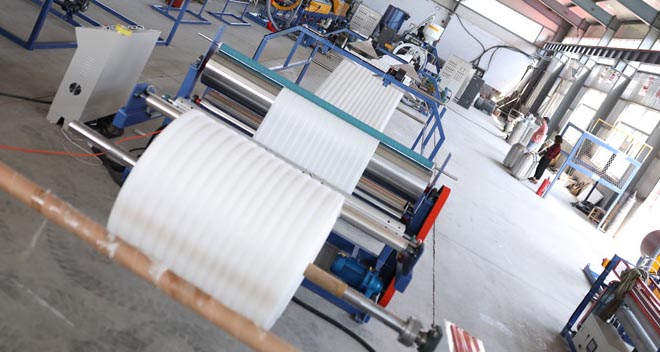 The main advantage of EPE foam machine:
1、This machine is adopted microcomputer control, easy to operate, high automation, vacuum degree can be adjusted by yourself.
2、Adopting high efficiency radiation temperature heating system, which can make warms quickly , long insulation time and save power, make evenly heating.
3、Truly achieve the double station efficiency.
4、The main parts of Electronic control system is adopted anti-high temperature and high-isolate device, to keep the running is safety and stable.
5、Switched workbench can make the multiaspect laminating one-time, achieve multi-usage.

The craftsman spirit of professional, absorption and specialization, from the set up in 2003 until now, we specialized in EPE foaming machine and its ancillary equipment, and we always humbly accept the rationalization proposal of customer's, under the constantly development, improvement and innovation of technical staff, our EPE foam sheet making machine far ahead of the counterparts.