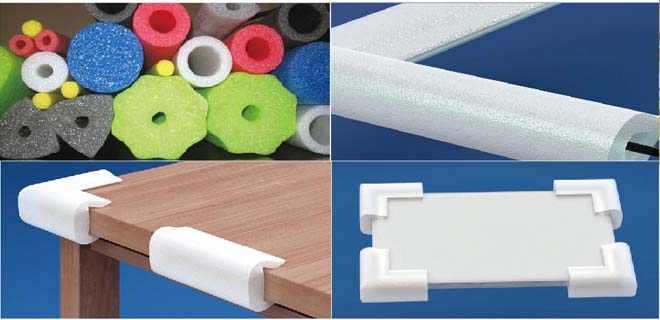 EPE full name "Pearl EPE" generic "EPE foaming" , is a new type of environmentally friendly packaging material has the following advantages:
1. Green pollution-free natural degradation, Europe and other developed countries now export supplies packaging materials must be specified.
2. EPE is produced by low-density polyethylene resin produced by the physics of foam closed cell structure, no ordinary styrofoam easily realizable, fragile recovery shortcomings of the poor
3. Waterproof, moisture, soundproof, keep warm, good plasticity, toughness, recycling, environmental protection, strong anti-collision and many other advantages, has good chemical resistance. Is the ideal alternative to traditional packaging materials.
EPE foam applications:
Widely used in car cushion, pillow, electronic appliances, instruments, computers, audio, medical equipment, industrial chassis, hardware lighting, arts and crafts, glass, ceramics, home appliances, paint, furniture, furniture, alcohol and resin and other high-breakable gift package. Hardware, toys, fruits, shoes within the packaging, packaging products and other daily necessities.
After EPE added color plastic antistatic agents and flame retardants, the more its superior performance. Not only look beautiful, and effective way to eliminate static electricity and the fuel

The craftsman spirit of professional, absorption and specialization, from the set up in 2003 until now, we specialized in EPE foaming machine and its ancillary equipment, and we always humbly accept the rationalization proposal of customer's, under the constantly development, improvement and innovation of technical staff, our EPE foam sheet making machine far ahead of the counterparts.